Your Leader in Laundry Design & Development
Leading Supplier for Laundromat, On-Premise and Multi-Housing Markets
Get the Best for Less. Ask about our Huebsch Rebate Promotion.

What Can We Help You With Today?
Welcome to Aaxon
Aaxon Laundry Systems is the nation's innovator in laundry design and development, multi-housing laundry room solutions, and on-premise laundry equipment applications.
Aaxon distribution serves the state of Florida, the Caribbean, and other export markets. Aaxon multi-housing serves Florida, Georgia, North Carolina, and South Carolina.
Our mission is to provide you with the latest in premium energy-efficient laundry equipment, strategic sales support, flexible financing, and fast reliable service.

Your Apartment and Condominium Residents Can Now Enjoy the Convenience of AaxonPay
Residents have clearly indicated a preference for coin-free laundry services and Aaxon's digital payment technology brings a tremendous new level of convenience to them.
Your residents can now pay for laundry using their smart phone with the new AaxonPay app. Simply download the app from the Apple App Store or Google Play store (Android app), register with a debit or credit card and start the machine by scanning the QR code or entering the machine number. It's that easy!
A Better Model For Laundromats
With a combination of special finance promotions and equipment rebates, we have made it simple and inexpensive to upgrade. Whether you are looking for a single or multi-unit opportunity, increase the return on your investment with Aaxon Laundry Systems.
We have several different build-out options across the state of Florida that include; free-standing, shopping center, or existing laundromats. Our laundry equipment is extremely reliable with the most advanced controls on the market.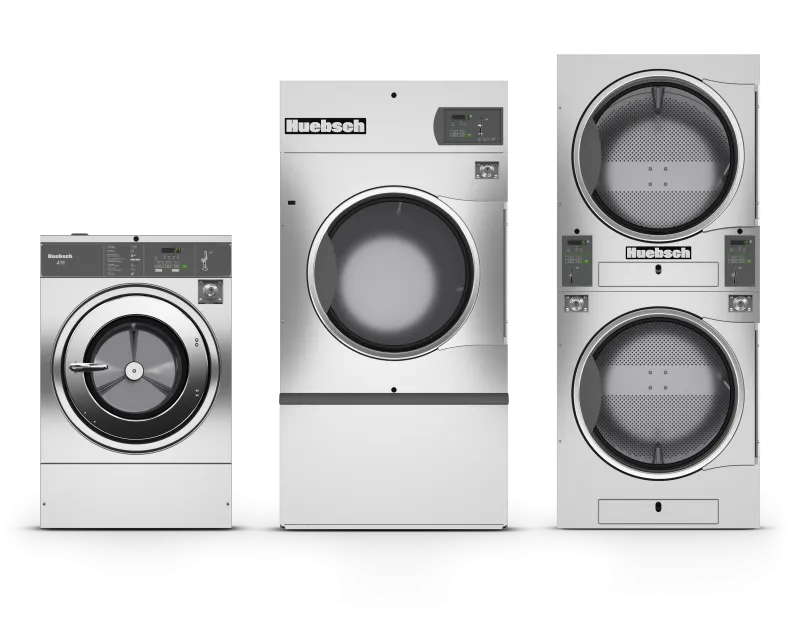 Laundromat Owners Can Now Enjoy The Power of Huebsch Command
Huebsch Command™ helps you run a smarter business by letting you easily accept mobile payments, control machines, and manage your laundry business from anywhere.
Mobile App Payment Flexibility
Advanced Purchase History
Configure Machines from the App
View Recent
Laundromat Projects
Become a
Laundromat Owner
Step 1: Qualify and Finance Approval
Minimum financial qualifications to open a laundromat is $125,000.
Step 2: Meet
Connect with Aaxon Consultant and start research.
Step 3: Site Selection
Our team identifies the perfect location for your laundromat that meet basic requirements.
Step 4: Lease Negotiation
Our team submits and starts the LOI. Aaxon does the best negotiation leverage due to our regional size and knowledge gained from the Locations of Dimensions process.
Step 5: Make it Official
Sign the equipment contract. (and receive a clock!)
Step 6: Construction
Aaxon will work with you and your contractor to design a laundromat that creates an optimal experience and the greatest potential profit for your laundromat.

Step 7: Learn
As the leader in commercial laundry, we'll show you how to hit the ground running and grow your laundromat. We'll teach you everything you need to know about maintaining your Huebsch equipment.

Step 8: Open
Get your laundromat ready to open.

A Few Words From Our
Valued Customers
Aaxon gave us the demographics, equipment mix, store layout and construction contractors. They did a lot of legwork for us. I am the type of person that really wants to know how my business is doing. It was very important for me to have a system that I can log into at any time and know the performance of my store. With Huebsch Command, I am able to get daily totals, revenue by machine, turns per day and turns per hour. The data that Huebsch Command offers you makes it easier to run a laundromat.

Daniel Yoon, Investor
He helped from the beginning of the process to the end. I appreciate all of the work he did to get this laundry started.

Phil Kodroff, Investor
I chose to open a laundry because I saw the great achievements of many laundry owners while at Aaxon. I chose to work with Aaxon because of how long they've successfully been in business, and the fact I was extremely familiar with their manufacturer, Alliance Laundry Systems who manufactures Huebsch laundry equipment. I chose to equip my laundry with Huebsch equipment from also seeing the success of so many before me with the brand.

Theo Spyer, Investor
I first met Aaxon Laundry Systems around June of 2013. From our first meeting, I have found Aaxon to be very helpful in matters regarding the Laundry Industry. On many occasions, they have been instrumental in helping me with several issues. Over the last couple of years, I have come to rely on Aaxon's expertise in those areas of the Laundry Industry I was unfamiliar with or having difficulty with. As a person, I believe him to be a generous and kind person. A person who is easy-going and easy to talk to. The integrity and kindness he has shown me over the last two years are much appreciated. Should anyone require his service or expertise I would Highly recommend Aaxon Laundry Systems.

William Paterson, Laundromat Owner
Stores For Sale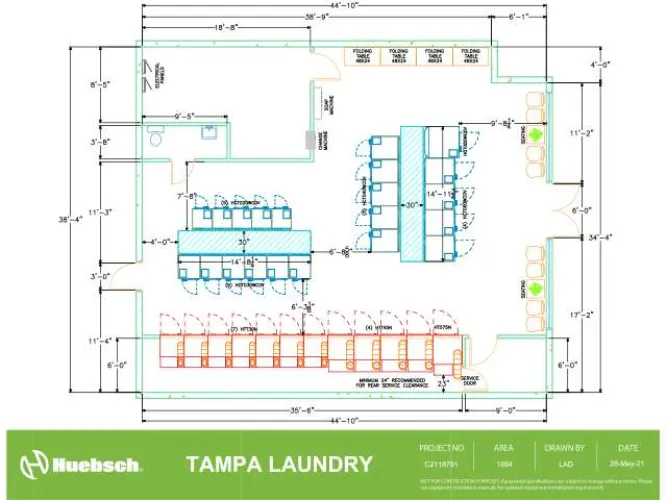 Featured Store For Sale
Tampa, FL
$640,000
Estimated Down Payment: $165,000
The store will be equipped with Huebsch Galaxy leading-edge, energy-efficient washers and dryers, which offer the utmost in convenience and saves you money, and helps the environment and you never have to wait for a dryer. It is an end-cap location in a highly sought-after area of Tampa with plenty of parking. The above budget price includes all equipment, installation, leasehold improvements, and ancillary equipment.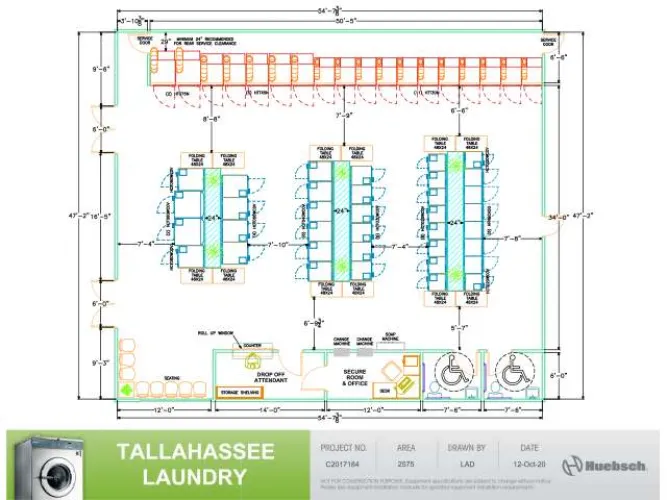 Store For Sale
Tallahassee, FL

$550,000
Estimated Down Payment: $200,000
The store will be equipped with Huebsch Galaxy leading-edge, energy-efficient washers and dryers, which offer the utmost in convenience and saves you money, and helps the environment and you never have to wait for a dryer. Above budget, price includes all equipment and ancillary products, architectural/engineering drawings, and construction costs.
Condo & Apartment Trade Shows