Multi-Housing Laundry Solutions
Make life easier for you and better for your residents.
Aaxon's payment options gives us the tools to better manage your laundry facilities, create a more satisfying laundry experience for your residents and provide you with unmatched convenience.
Residents expect more from their laundry facilities. With Aaxon's payment options, your laundry will reach new levels of efficiency and profitability. Smartphones have opened up new worlds of convenience and connectivity, and people are looking for the same from all facets of life—including their laundry.
Payment Options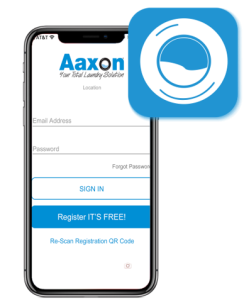 Aaxon Pay
Aaxon Pay
Mobile technology is revolutionizing payments; laundry is no exception. Aaxon Pay is specifically designed for the laundry industry.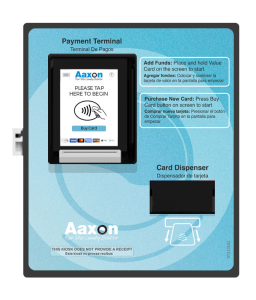 Aaxon Credit Card Kiosk
Aaxon Credit Card Kiosk
Accepts Credit/Debit Cards, Chip and MSR cards, and accepts Value Code.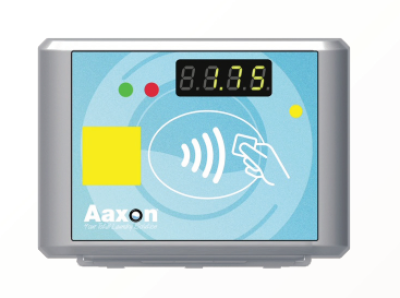 Aaxon Tap Reader
Aaxon Tap Reader
Offers best in security, ease of use for customers and reduced maintenance.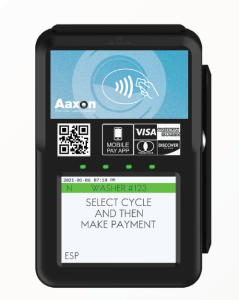 Aaxon Credit Card Reader
Aaxon Credit Card Reader
Choosing the right payment system for your customers' laundry room is a critical cost decision. No two laundry installations are the same....
Aaxon Credit Card Kiosk with Aaxon Tap Reader and Aaxon Pay Demonstration
Reimagine your laundry room experience with the Aaxon Credit Card Kiosk.

Aaxon Pay App
Aaxon Pay Mobile is an iPhone/Android application providing the easiest and smartest complete laundry solution.
This app allows you to pay for laundry cycles from your account by using Bluetooth to communicate with the washer or dryer.

Simply use Aaxon Pay Mobile to purchase credit right from the app, then use that credit for your laundry. A full accounting is available to see your transaction purchase history.
• Scan the QR code of your laundry room (one time process)
• Start laundry machines via Bluetooth by scanning QR code on the machine
• Check your card/account balance, and add value to your account for laundry.
For participating laundry rooms, you receive alerts when your laundry cycle is complete.
How to use the AaxonPay Mobile App
Enjoy the Convenience of AaxonPay
Your residents can now pay for laundry using their smart phone with the new AaxonPay app. Simply download the app from the Apple App Store or Google Play store (Android app), register with a debit or credit card and start the machine by scanning the QR code or entering the machine number. It's that easy!

App Reviews
So easy to use. I love that the app notifys you when your machine is finished.

Shirley Henze
Awesome app! Works better than manually trying to pay!
Anonymous
Love it, it makes laundry day, so much easier.
Maria Maratea
Easy to use. Tells me when its done. No running to put money on a card.
Jessica Drago