Laundromats
We are proud to serve the state of Florida for all your commercial laundry equipment needs. Some cities in our territory include Miami, Palm Beach, Fort Lauderdale, St. Petersburg, Orlando, Tampa, Port St. Lucie, Cape Coral, Clearwater, Lakeland, Sarasota, Daytona, Tallahassee.
Why take a chance with another company for your laundry equipment needs?
Aaxon is the nation's leading distributor of commercial laundry equipment. Our laundry equipment is energy efficient, reliable, user-friendly and of course profitable. We can assist you with all of your laundromat needs, such as replacement equipment, new store development, flexible financing, installation, service, and parts.
Aaxon offers industry-leading brands, the lowest prices, and outstanding support. This award-winning combination has been proven in the market year after year, you can't go wrong!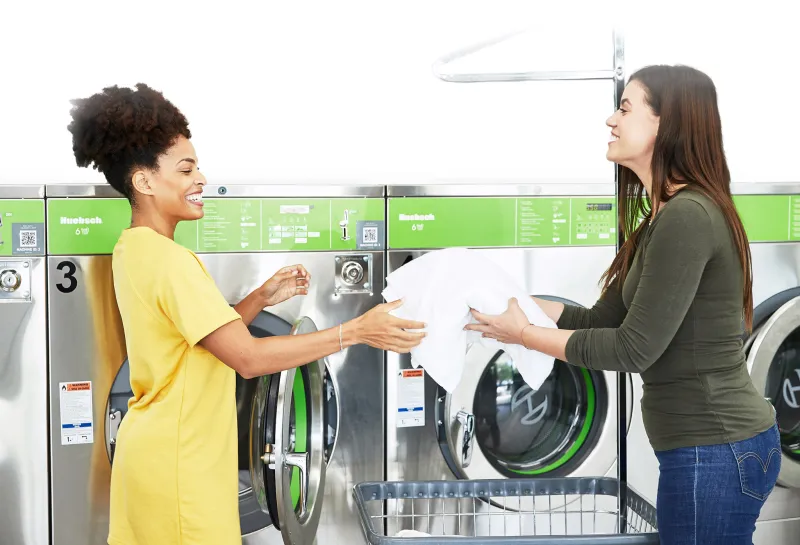 Key Benefits
Key Benefits in choosing Aaxon for your laundromat:
Creative & flexible programs - flexible financing to meet your equipment investment needs.
Save 55% or more on your utilities by switching to our energy saving equipment!
More laundromat owners choose Aaxon!
Superior after sales service.
If you are replacing or adding equipment, Aaxon's experts can survey your needs with a free survey! We take your old equipment in on trade and get you up and running fast!
Is your laundromat
feeling not-so-fresh?
Laundromat Testimonials
Aaxon gave us the demographics, equipment mix, store layout and construction contractors. They did a lot of legwork for us. I am the type of person that really wants to know how my business is doing. It was very important for me to have a system that I can log into at any time and know the performance of my store. With Huebsch Command, I am able to get daily totals, revenue by machine, turns per day and turns per hour. The data that Huebsch Command offers you makes it easier to run a laundromat.

Daniel Yoon, Investor
He helped from the beginning of the process to the end. I appreciate all of the work he did to get this laundry started.

Phil Kodroff, Investor
Arthur, I can never tell you just how much I appreciate all the time and work you put in to help my husband and I go into our first and very successful Laundromat. It has always been a pleasure to work with you and your company and to reap the benefits of your thoughtful and competent advice and analyses. Thanks for always being there for us.
Our best decision was to replace all of our dryers and 30 out of our 66 washers. Over the past year, the business has skyrocketed. I had nothing to do with the equipment replacement choice, Ed and Arthur chose it for me.
Iris Contempo, Investor
Laundromat Replacement Projects
Laundromat owners across the state of Florida contact Aaxon Laundry Systems to replace their old washers and dryers with new Huebsch washers and dryers. Here are some of our most recent replacement projects.
Huebsch's design accents for
laundromat owners